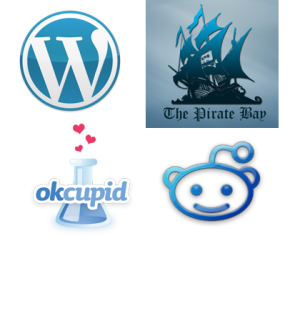 Who accepts bitcoin?  Let's take a look at the top ten merchant sites on the Internet that are currently accepting bitcoin as payment. Uncensored rankings are based on the amount of three-month traffic received by the website according to Alexa Top Sites.
WordPress.com
The Pirate Bay
Reddit
The Internet Archive
OkCupid
4chan.org
Namecheap
EZTV
Mega.co.nz
Lumfile
http://www.forbes.com/sites/jonmatonis/2013/05/24/top-10-bitcoin-merchant-sites/
*Excerpt from Forbes.  News article copyright Jon Matonis at Forbes.